The History of All Hallows Eve
        By Allen Choi, Jayden Nguyen and Alma Streett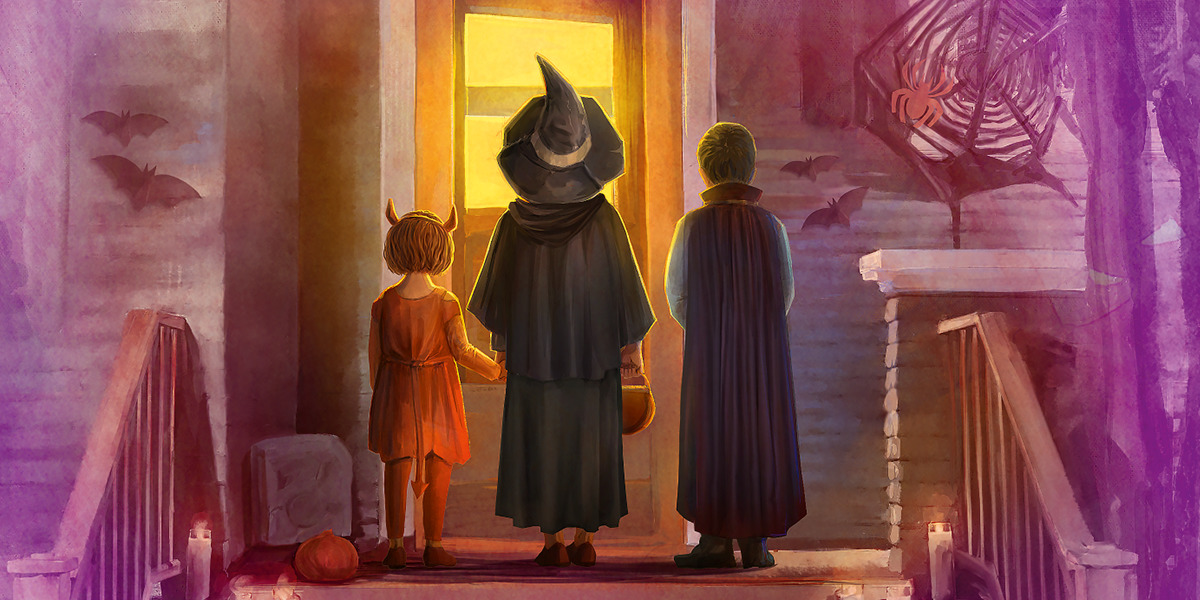 Halloween is a holiday that is celebrated on October 31. The earliest recorded Halloween-like holiday was when the Celtics were celebrating an ancient festival they called Samhain in about A.D. 20. It was believed that on Samhain, the dead returned to the Earth as spirits. The Celts believed that these spirits caused trouble to them. To prevent misfortune, the Celts would dress up in costumes to ward off ghosts. They would burn crops as offerings. This holiday was soon followed by All Saints Day.
    In the 8th century, Pope Gregory III wanted to honor the saints. The event was called All Saints Day and took place on November 1st. All Saints Day incorporated some of Samhain's traditions. The day before this holiday was called All Hallows Eve, and later Halloween. Over the many years, Halloween became a holiday of activities like trick-or-treating, wearing costumes, festive gatherings, and eating sweet treats. All Saints' Day was soon renamed Allhallowmas (hallowed means holy) and the night before it All Hallow's Eve and, eventually, Halloween.
    When the Romans claimed Celtic territory in 49 A.D, they also incorporated All Saints Day into their year as Feralia, a holiday to honor Pomona, goddess of the harvest. It was celebrated in late October, around the time Halloween is today. In 1000 A.D, November 2 was declared All Souls' Day. All Souls' Day was celebrated in similar ways to Samhain. All Souls' Day was a day were poor citizens asked for food, and they were given soul cakes to pray for the families' dead relatives. Churches approved of this practice and knew it as "going a-souling."
    This tradition was taken up by children who would be given food and money.  This was the first trick-or-treat tradition. When Halloween came to America, it was the most popular in Maryland and the other southern colonies. The first American Halloween celebrations were public events to celebrate the harvest. Neighborhoods shared stories, told fortunes, danced, and sang. In the 19th century, new Irish immigrants came to America. These immigrants helped popularize the holiday. Americans began to dress up in costumes and go from house to house asking for food or money. This eventually became trick-or-treating. This tradition was known as trick-or-treating because it was believed that if you didn't give children their treats, they would play a trick on you. This sparked the Halloween tradition of pranks. 
    So whether you're having a Halloween party at home or trick-or-treating, each Halloween tradition was based off the spirits whose presence the Celts felt so keenly.
---
Related Posts