By: John Lee and Payton Suh

In the North Hollywood community near the school, there are many fun places to explore, like the North Hollywood Park. The address of the North Hollywood Park and Recreation Center is 11430 Chandler Boulevard, North Hollywood, CA 91601, which is 1.8 miles from the Science Academy. There are many features in this park that makes it a fun place to visit with your family and friends.
One of the features in the North Hollywood Recreation Center is it has an outdoor fitness section. This area has equipment pieces for push-ups and sit-ups, as well as bikes, ellipticals, twisters, etc. Because of all the equipment they have, you have a lower chance of getting bored. In addition, there is a large track where you can jog and run.

This park is usually not crowded, so you can have plenty of open room to play or exercise.  You also can have picnics there and enjoy the sounds of the birds chirping, while eating a sandwich. Right next to the picnic area, you can see dogs roaming around. That's because right next to it, there's a dog park. This park has improved a lot since the past. There are also many areas to play soccer and many other sports that involve running, with lots of trees that provide shade even when it's hot outside.

There is also a library next to the North Hollywood Recreation Center called the North Hollywood Amelia Earhart Regional Library. The address of this library is 5211 Tujunga Ave, North Hollywood, CA 91601. It is a one-story red brick building. Its sloped roof is made up of red tiles and 2 chimneys on the end. The roof is supported by a row of concrete columns and capitals leaning on a concrete wall. When you enter, there is a small lobby with decorative iron gates with Mexican-styled windows framed with antique green glass. In addition, they even have a fireplace.

The history of this library dates back to the early 1900s when books were borrowed and returned in a corner of the Lankershim post office. When the city's name "Lankershim" changed to "North Hollywood" in 1927, the name of this Lankershim Branch changed into Sidney Lanier Branch. In 1956, architect John Landon renovated it, so that it almost tripled the library's size. The branch changed its name to the North Hollywood Amelia M. Earhart Regional Branch in 1980. Amelia Mary Earhart was an American aviation pioneer and author, the first female aviator to fly solo across the Atlantic Ocean. Even though she lived in Los Angeles less than 2 years before her death, this park honors her with her own statue and the library's name. The statue is in front of the North Hollywood Amelia Earhart Regional Library, and down the street from another Earhart memorial at Valhalla Cemetery. The statue's base is circled by 10 propellers halfway into the ground to honor her plane ́s actual resting place in the West Pacific.

The North Hollywood Amelia Earhart Regional Branch Library was designated an historic monument by Los Angeles in 1986. This historic building closed for repairs after the 1994 Northridge earthquake, and the library temporarily moved to MCA/Universal. The renovated building re-opened on April 17th, 1995. Within several years, because of the growth of the population in the area, the library had become crowded again. Architects and engineers expanded and restored the building, expanding the library facility to 15,150 square feet. 

In conclusion, this park is very unique and interesting and has a great impact on the community of North Hollywood. Perhaps you can visit sometime after school or with your family and friends on the weekend.
Sources:
https://www.laparks.org/reccenter/north-hollywood
https://www.timeout.com/los-angeles/things-to-do/north-hollywood-recreation-center
https://abc7.com/society/first-self-cleaning-restrooms-in-la-unveiled-/5487281/
http://laplhistoricsites.org/noho.php
https://www.roadsideamerica.com/tip/21545
This is a picture of the North Hollywood Recreation Center Building. It hosts the indoor basketball court, where people can play basketball in or join the Basketball Clinic (Youth)/League (5 – 15).
Read More
        By Allen Choi, Jayden Nguyen and Alma Streett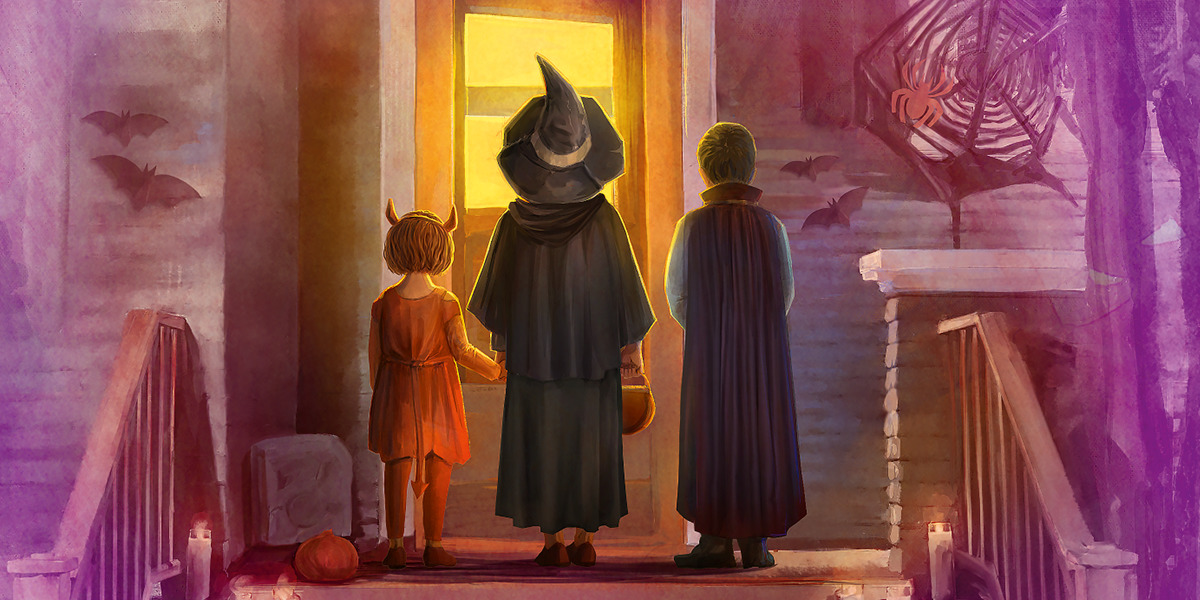 Halloween is a holiday that is celebrated on October 31. The earliest recorded Halloween-like holiday was when the Celtics were celebrating an ancient festival they called Samhain in about A.D. 20. It was believed that on Samhain, the dead returned to the Earth as spirits. The Celts believed that these spirits caused trouble to them. To prevent misfortune, the Celts would dress up in costumes to ward off ghosts. They would burn crops as offerings. This holiday was soon followed by All Saints Day.
    In the 8th century, Pope Gregory III wanted to honor the saints. The event was called All Saints Day and took place on November 1st. All Saints Day incorporated some of Samhain's traditions. The day before this holiday was called All Hallows Eve, and later Halloween. Over the many years, Halloween became a holiday of activities like trick-or-treating, wearing costumes, festive gatherings, and eating sweet treats. All Saints' Day was soon renamed Allhallowmas (hallowed means holy) and the night before it All Hallow's Eve and, eventually, Halloween.
    When the Romans claimed Celtic territory in 49 A.D, they also incorporated All Saints Day into their year as Feralia, a holiday to honor Pomona, goddess of the harvest. It was celebrated in late October, around the time Halloween is today. In 1000 A.D, November 2 was declared All Souls' Day. All Souls' Day was celebrated in similar ways to Samhain. All Souls' Day was a day were poor citizens asked for food, and they were given soul cakes to pray for the families' dead relatives. Churches approved of this practice and knew it as "going a-souling."
    This tradition was taken up by children who would be given food and money.  This was the first trick-or-treat tradition. When Halloween came to America, it was the most popular in Maryland and the other southern colonies. The first American Halloween celebrations were public events to celebrate the harvest. Neighborhoods shared stories, told fortunes, danced, and sang. In the 19th century, new Irish immigrants came to America. These immigrants helped popularize the holiday. Americans began to dress up in costumes and go from house to house asking for food or money. This eventually became trick-or-treating. This tradition was known as trick-or-treating because it was believed that if you didn't give children their treats, they would play a trick on you. This sparked the Halloween tradition of pranks. 
    So whether you're having a Halloween party at home or trick-or-treating, each Halloween tradition was based off the spirits whose presence the Celts felt so keenly.
Read More
By Angie Choi and Olivia Kim
This year we have two wonderful new teachers. We would like to introduce our new P.E. teacher/ yoga instructor, Ms. Curtis, and we've been quite curious about her. So we did an 'Ask me Anything' – with her. Lately, we've been wondering when she wanted to become a P.E teacher. "I wanted to become a P.E. teacher when I was in college. But I decided to study about being a physical therapist instead. Later on, I gave up on physical therapy and eventually went on to teach yoga, be a personal trainer, and work in corporate wellness. After about ten years in those industries, I finally decided to become a P.E. teacher.
Another question we had was why she likes being a P.E teacher. Not every adult can handle 40 kids running amok, so we're very grateful for what Ms. Curtis does. Anyway, here's what she said: "I really enjoy seeing students learning a new skill or gain new knowledge about fitness that they did not have prior to my class. I like to see when students make progress in achieving the fitness goals they set for themselves."
Ms. Curtis enjoyed many sports as a kid, and still does (hence why she's a P.E teacher.) 
Ever since Ms. Curtis was little, she liked fitness and sports. She had lots of interest in basketball, volleyball, track, swimming, and tae-kwon-do.
Something else we were curious about was where she grew up, and if that place influenced her to become active in any way.
Ms. Curtis grew up in the Valley before moving to Northridge when she was nine. She said that she had good role models of her own P.E teachers in middle and high school who influenced her athletically. Additionally, she grew up in an active family and community.
Which schools did you consider being a P.E teacher for? Was Science Academy your first choice?
She first student-taught at Kennedy High School before going on to teach at New Los Angeles Charter and Madison Middle School before coming to the Science Academy. Additionally, Ms. Curtis was a yoga teacher for 10 years and also worked in corporate wellness before becoming a P.E teacher. 
We know there must be hard things about being a P.E teacher – Here's what they are. "The hardest part about being a P.E. teacher is having to deal with environmental issues, such as the weather or sharing space with other P.E. classes. The other hard part is having a higher number of students in each class than other subjects." 
We originally assumed that Ms. Curtis had found out about the Science Academy through a friend or family member, but the answer was actually quite simple –  "I found out about the Science Academy through the LAUSD job search engine."
What high school and college did you go to?
I went to Cleveland High School in Reseda where I played basketball, volleyball, and took part in the track team. I went to CSUN (Go, Matadors!) for college, where I was a heptathlete on the track team for 4 years.
Was being a P.E. teacher your dream job?
"Yes, being a P.E. teacher is my dream job. I get to be outside and share my passion for movement. I am living the dream because I get to inspire students to lead healthy and active lives."
Read More