At the conclusion of our unit on Ancient Egypt unit, the 6th grade students submitted short stories that reflected what they learned about Egyptian society, government, and religious beliefs. Here is a sampling, along with students' original artwork.
The Creation of Life 
by Charis K.
For many people, the coming of summer is a blessing as it brings warm weather for crops to grow. It was also a large blessing for the ancient Egyptians; they believed that Renenutet, the goddess of nourishment and harvest, would provide them a bountiful harvest.  However, one summer was far from a blessing as floods came and destroyed fruits such as figs and dates. The floods destroyed all the fields except those growing wheat. With an abundant amount of wheat but lacking fruits and vegetables , the king announced that if a cook could be used the available crops to create a successful dish, the recipe's owner would be given the privilege to live in the palace with the royal family. 
Up on the highest hill in the kingdom far from the floods lived a farmer named Aharon and his daughter Akila. When Aharon harvested the wheat and fruits, Akila would weave the wheat into beautiful baskets and fruits into delicious jam. They were a poor but happy family. However, they barely paid for their land with the money they made at the market, selling figs and dates. When they heard of the king's announcement, Aharon rushed to Akila and asked if she would want to take on the challenge. Akila, who enjoyed cooking, agreed and started to gather materials. Next door to their home lived a sly woman named Anippe. She looked friendly and caring, but she hated Aharon's family because she felt competition. Knowing Akila's amazing cooking skills, she decided to wait until Akila created a recipe so she could steal it and win the prize. So she waited for 6 months until she heard Anippe squeal with delight as the air filled with a delicious aroma. She quickly knocked on the door and caught a glimpse of Akila's papyrus roll full of different recipes. As she casually talked with Akila, she slipped the most recent recipe into her basket and quickly excused herself.  Before Akila could realize, Anippe ran to the palace to claim her creation. 
When she reached the palace everyone was stunned by the amazing smell and the taste. Just before the king could grant her the prize, Akila rushed and said, "That is my recipe and the woman, Annipe, has stolen it."  Everyone was stunned but did not believe her. However the princess, Sara, saw through Annipe and knew that she had not made the dish. Therefore, she suggested holding a small competition to find the real owner of the recipe. Each woman would be granted two stalks of wheat, a bundle of grapes, and five large, ripe dates. The one who makes the dish perfectly without the recipe would be the winner. Annipe, panicking, added all of the ingredients in a bowl and over baked them.  However, Akila ground the wheat, extracted the juice from the grapes, created a thin syrup with dates, and baked it for just the right amount of time. While Akila's dish was soft, sweet and delicious, Annipe's was hard and burnt. Seeing this, the king threw Annipe into prison for her deceit, and Akila and Aharon lived in the palace happily. Akila named the creation "eish," which meant living, as it had stopped the famine and led to many healthy and happy people.
The Fate of Khufu
by Brian S.
It's 2520 B.C, and after much work by his subjects, King Khufu had finished the Pyramids of Giza a decade ago. Settling in with satisfaction, Khufu collected the tribute from his conquered lands.
"Thank you, and thank you, and thank you," said King Khufu, while collecting the tribute of gold and other riches. All the people from the lands he conquered had to pay this tribute, or face dire consequences.
Later, while his viziers were doing much of his work for him, Khufu was enjoying his beautiful garden, where he could wander around until his dinner. Khufu took a deep breath in and announced, "Free time is sometimes all a pharaoh needs to stay calm and ready for life. What a beautiful gar–" In that brief instant, an assassin had stuck a knife to his back, causing Khufu to fall to his knees and cough out blood. Before the guards could arrive, Khufu had died. His final sights were the flowers and bushes in his garden, and the pool of blood around him. He realized his time had come, and closed his eyes to prepare for eternal darkness of death.
He woke up after what seemed like several hours, to a room surrounded by 42 gods, with some who Khufu knew, such as Anubis, the jackal-headed god of the dead, and Ra, the Sun God. Then, one of the gods stood up and announced, "Welcome, King Khufu, son of Sneferu. You were assassinated with the use of a knife, and are now here at the sacred Weighing of the Heart ceremony. To pass the ceremony and join your ancestors, your heart must not weigh more than the feather of Ma'at, the goddess of truth and purity. Otherwise, your heart will be fed to Ammit, and your soul will be stuck wandering Egypt for all of eternity. We will begin with your Negative Confession. Now, in front of all the gods and former pharaohs, list the sins you have not committed."
Khufu could immediately tell that the god was Osiris, since he seated at a magnificent throne. Behind him stood his wife Isis and her sister Nepenthes, watching the ceremony. Khufu stood up and walked to all the gods, stating the sins he did not commit, all while Thoth, the god of wisdom and sacred scribe, used his pen to write down all the sins not committed. After about an half-hour Khufu's various not-committed sins, Osiris announces, "Now that the negative confessions were written down, your heart, Khufu, will be placed on a scale and weighed against the feather of Ma'at, and we will determine if you get to pass, or if your heart will be eaten by Ammit."
Khufu's heart was placed on one side of a golden scale, while on the opposite side, Anubis, the god of the dead, placed the feather of Ma'at. Khufu watched as his own heart beat faster as he awaited his final destination, and the other gods started wondering what his heart was doing, as they had never studied the anatomy of a human body.
Finally, the weighing was over, and Osiris announced, "King Khufu, your heart weighs the same as the feather of Ma'at, meaning you are allowed to reunite with your ancestors and farm in the fields for the rest of time. Enter through the doors in front of you to enter your new home. Congratulations to King Khufu, son of Sneferu."
Relieved that he can now visit his dead parents and grandparents, Khufu thanked the gods and entered through the doorway, revealing a large field of wheat, a beautiful garden, a comfortable home, and his long lost ancestors. He was happy to live here for the rest of time, even if it meant he no longer has access to his riches back on earth. 
Anipe's Revenge
by Sofia K.
Light flooded her eyes as Anipe opened them to a room full of indescribable scents and colors. She felt tired, as if she had just woken up from a long rest. Unbeknownst to her was how she had gotten there, and she searched her memory in a panicked frenzy. Finally recognizing the scenery from paintings of the Hall of Osiris, she still couldn't figure out how exactly she had come to be there. 
It had been her coronation: they had spent weeks preparing for the celebration, and Anipe had been waiting for the day the throne would be handed to her. She had made sure everything was perfect; an offering was given to every god, a plate for every guest, and food was prepared to the best of the cook's abilities. Had one of her servants deceived her? Perhaps one of the cooks poisoned her food? Or maybe someone slipped something in her drink? No, that couldn't have been it, she thought to herself. 
After all, it had been her younger brother who had picked out the wine especially for this day which she had been looking forward to for so long. Abrax would never have let someone poison the wine while it was left unattended. Suddenly, Anipe's blood ran cold. He hadn't left the wine unattended, he had been the one to poison it. As soon as the realization struck her, she felt utterly stupid. Abrax, the person she trusted more than anyone she knew, had been the one to betray her? It couldn't be. But the more she thought about it, the more it made sense to her. He was the next in line to the throne; if she was gone, there would be no one in his way to power. 
Anipe's thoughts were interrupted by a deep voice urging her to come forth. Looking around she realized she was surrounded by gods, waiting for her to recite the Book of the Dead. She recognized the person urging her to come forth as Osiris, and as she neared where he stood, she caught a glimpse of the feather of truth. The feather was unlike anything she had seen before: it was as if it was made of light itself. Anipe brushed off her previous thoughts of the betrayal, she needed to focus now if she wanted to avoid a terrible fate. She began to recite her Negative Confession as the gods around her watched. She wasn't worried about the fact that what she said could be counted as false. Considering what she was being judged on, she had done no wrong. After she was finished, she watched in silence as her heart was weighed on Anubis' scale, to ensure that it was not heavy with sin. Not to worry, it was perfectly balanced with Ma'at's feather of truth. As pleased as she was of the outcome, Anipe could not shake off the feeling of hatred and resentment she now held for Abrax, who had caused her death. 
Although the afterlife had been everything she had been told of and more, her thirst for revenge only grew stronger by day. No longer being able to bear the hatred that was eating Anipe up from the inside, and she went to consult one of the other past pharaohs for his advice. Each and every one she consulted told her the same thing, "The feeling will disappear with time and be replaced by a feeling of content" or "You must let go of those feelings" and a lot of other nonsense; none of them seemed willing to provide her with the answer she had hoped for. She tried her best to forgive or even forget what had happened, but time went on and days passed slowly.
Anipe was able to live with the feelings she had. After all, what else could she do? She pushed her vengeful thoughts into the back of her mind and was able to live a content, peaceful afterlife. That was, of course, until she saw him. Seeing Abrax changed something in Anipe. As she walked up to him and saw him dressed in amulets and ceremonial pieces adorned with gold, lapis lazuli, and amulets that were meant for the pharaoh, she was engulfed in rage. Yet she remained calm, faked a smile, and made an attempt to strike up a conversation: 
"It's been too long, Abrax! Welcome to the afterlife, it's magnificent! Don't you agree?" 
After a long blank stare Abrax answered, "I'm sure it is, as an accomplished pharaoh must lead a glorious eternity. Now fetch me something to eat, will you? My ceremony has been postponed until tomorrow due to some conflict between my fellow gods and I'd rather spend my time here in comfort." 
Anipe's blood boiled. After all he had done to her, he regarded her as if she was a servant. She didn't know what she had expected, for him to beg for forgiveness? Or maybe just an apology. At the very least recognition.  
Finally she asked, "Aren't you worried? After all, you won't be spending long here. The horrors of the other afterlife await you." 
With a laugh Abrax responded, "You think I'm that stupid? I ordered a servant to poison the wine. As I did not do it myself, that horrible eternity will not be mine to endure," he said smugly.
As this realization came upon Anipe, she felt defeated but suddenly had an idea, "Thank goodness," she replied with a fake sugary voice. "You deserve to be here just as much as I do, I've come to realize this after all my time here." 
"I'm glad you have come to your senses," Abrax said with a cold smile. 
As soon as Anipe was able to flee from the dreadful small talk she had been forced to engage in, she quickly made her way to where Ma'at kept the feather of truth. Anipe quickly switched the feather out with a regular ostrich feather with a smirk on her face. Now all she had to do was wait. Anipe wished Abrax good luck for his ceremony with a wave and a cheery, "I hope to see you back soon!" Without looking back Abrax replied, "Yes, I hope the ceremony doesn't drag on for too long."
Those were the last words Anipe heard from Abrax, for he never did return….
Read More
Science Academy Team Takes 2nd Place at First-Ever Virtual Battle of the Books
by David Tang
On Saturday, May 16, 2020, the Science Academy STEM Magnet took part in their first Battle of the Books competition in our school's history! The ranks in the image above represent their placing in the local competition, which took place at the Science Academy, competing with the other Academy teams. The scores represent points scored by each team at the regional competition which took place over Zoom. The scores of each team from each school were added and compared to the other schools. The Science Academy was second to Walter Reed; you may, however, be happy to know that we crushed Millikan Middle School.
For Battle of the Books, each team had to read all 20 books on the book list collectively. Typically, teams split up the titles between the members, but most of the Science Academy competitors read all 20 books. The book list included the first Harry Potter, Stargirl, Shadow and Bone, Amal Unbound, Esperanza Rising, Hoot, The Phantom Tollbooth, and Playing Atari with Sadaam Hussein. Together, teams have to answer questions about characters, events and details from any of the 20 books. Each question is phrased in the form of "In which book did…?" The team earns one point for naming the correct title. If they correctly name the title, they would then earn another point for the correct author. There were 40 questions (80 possible points), and each team competed separately. It took approximately 4 hours. Thank you so much to Ms. Garcia and Ms. Butler for working so hard and helping our teams prepare. It was a lot of work, but it really was also a lot of fun! Congratulations to all the team members!
Read More
Prologue
 Another work by Joowon Kim and the first work of Milan Vuletic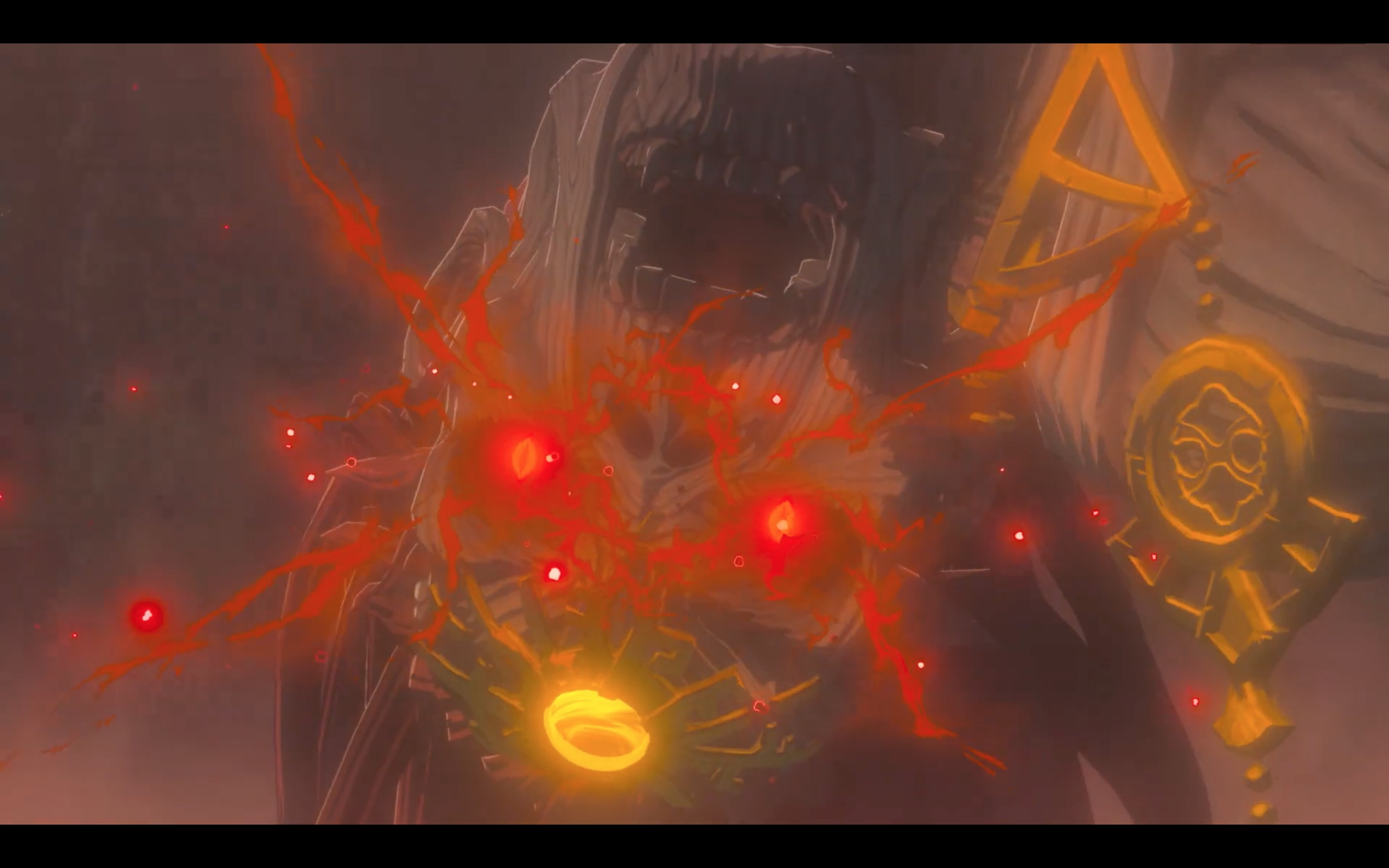 Cold wind flowed from the cave. It wasn't a normal cold wind that blows during a dark winter night. Now, cold wind like this was surprisingly normal in this cave, but what wasn't normal were the noises. Caves usually have mice squeaking, or the sound of bats flapping their wings, or the water dripping from the stalactites. In this cave, however, the sounds were absent. There were no sounds of mice scuttling on the floor nor of water slowly dripping. There was darkness slowly leading down to the abyss of the unknown. Amid the darkness lay a dried shrunken corpse. It had brown curled lips laying ajar, as if its mouth had been wrenched open. Its hair was white, covering details on the face. The nose was absent, replaced by two small holes. The eye sockets were empty like a dry abandoned hole in the desert. It was a mystery how the corpse got there in the first place. It does nothing: just lying, waiting, desperately waiting for something to take it back from its death. However, its day had finally come. It awaited a knight and a princess to finally awaken it, so it can be free, free from tight black chains of death. Here it is now, it's moment had come — it could hear footsteps, the two chosen people were here, it must be ready, its time has come!
A Knight and a Princess walked down the cold tunnel of the dark cave. They were there for reasons that will not reveal themselves in this tale. They were, however, unaware of the looming danger that lay forward. They may have known what lay for them ahead, but for now pretend they don't know. Just then, as the two people were walking down the long cave tunnel, a cold wind blew across. The Knight felt it sting his face. He looked around and quickly stood in a stance and pulled out his sword. It was purple on the hilt with green stripes. The hand guards spread like a bird with a yellow gem in the middle of it. From the hand guards protruded a long silver blade giving off a gentle blue glow. This was the Master Sword, and only this knight was able to wield it. Creatures of darkness feared this sword. They hated it with all their hearts but they could do nothing because one swift movement would be the end of them. The Knight told the Princess to stay behind him and slowly walked down the tunnel. Panic was racing in his heart. The last time he had felt that wind, that feeling of darkness was long ago.
His steps echoed throughout the cave.  With every step, the Knight could feel the embers of darkness getting closer as he walked deeper and deeper into the abyss. Fear was rushing through the Knight as he went closer and closer to the end. The knight couldn't see it but he knew it was there. Then as he walked into a clearing, he saw it. The corpse, the horrible corpse with its eyes glowing like embers. The knight couldn't hold in his fear. He dropped his sword and screamed. Screamed as the corpse's eyes got brighter. Screamed as the corpse's hand began shaking in unfathomable patterns. He saw the corpse grey neck spin again and again. The Princess rushed in the clearing to see what was happening and she too was entranced by the sight of the corpse. She fell on the ground, shaking her hands. The corpse eyes glowed a brilliant white. Then before the Knight and Princess could figure out what was happening, a black shadow covered the room. The Knight immediately staggered and dropped on his knees. The light from the Princess's torch was absent. The glow of his sword was nonexistent. He let out a cough, then a scream but no sound came from his mouth. He could hear whispers in the air, whispers of things that were never heard of. Whispers that sounds different, but says the same thing. "The Mask, The Mask, The Mask"  Over and over again, it never ceased. He was scared and terrified. He tried to run but his legs wouldn't move. Slowly, his arm got cold and the coldness spread all around. The cold covered his face, and suddenly, the only sounds that you could hear was the rustling of a small, soft wind. 
Darkness leaped from the abyss and into the light. It spread uncontrollably, always passing with a cold soft wind. People ran, people cried, and people fought. But the Darkness that spread was not forgiving. It had no mercy or compassion and only had a lust for power. Long it had searched for power and now it was finally in its grasp. The skies turned black as night and during the night, the moon would not show its gentle face. The light that once shone through this kingdom was absent and left only chaos and destruction. All hope was lost. But, for this Darkness, it wasn't enough. Nothing was. Nothing ever was. 
"The Twilis are petty little fools. They do not know the true power. They have weak wills and only leech off others and then get credit for everything. The current queen of their realm is nothing but a lady walking around in a king's clothing. Inside she is nothing but a little girl, frightened of everything."
"I do not disagree with you my lord. The queen is weak, ignorant, and seductive. However, if my people were such fools, then why have you resurrected me? Why have you come back to me now after all this time? Why didn't you come for me when I was beaten, humiliated, and stripped of the power that was rightfully mine by nothing but a small boy with a toy sword? You failed me but now you are here, stronger than me, and now I must bow down."
The Dark Lord grinned a shady smile. He stood up from his throne and twiddled with his fingers for a bit. Then he snapped his fingers. 
"Ack, hack arghh, what are you doing to me?!" Large black tendrils had wrapped itself around the servant, thereby choking him.
"Must I come to you, Failure of Twili? Must I help you beat a boy that I have yet to beat? No, Failure of Twili, I the Lord of Darkness, subdue to you?! I do not think so. Consider yourself lucky that I had come to you in the first place! I know you have access to the Twilight Realm. I know you might be able to rebuild that mirror and I want you to. I need that mask. This kingdom of Hyrule isn't enough and it will never be enough. I must conquer time and you know that!" boomed the Dark Lord.
The servant said nothing and began to thrash his legs violently in the air, making loud gasping noises. The Dark Lord swept his hand and the servant was thrown across the room, crashing into a wall.
"Weak fool. Failure of Twili, I want you to rebuild The Mirror of the Twilight. If you fail, if you are stopped by a small boy again, then no one will ever hear the name Zant.
Then with a swift and quick movement, the Dark Lord swept clear out of the throne room, leaving his poor servant on the floor gasping for breath as the bells of the clock tower rang echoed through his head.
End of Prologue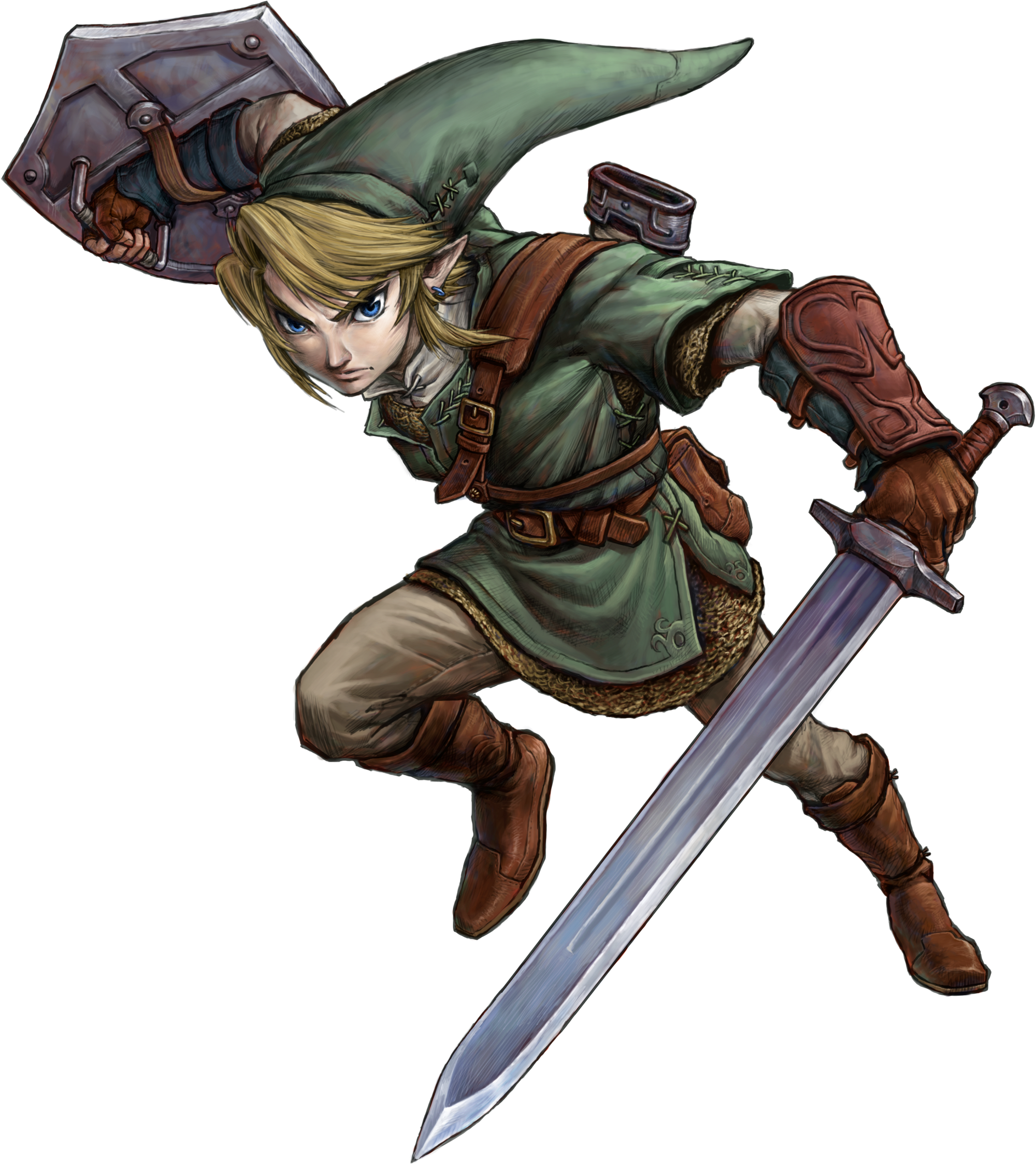 Thank you all for reading this far. You probably skipped ahead but that doesn't matter because I'm going to explain things anyway. This little piece of writing is based on The Legend of Zelda video game series. This is only the prologue of a five-part series. Each time a text is posted, a little explanation about the text above will be described. Thank you for reading.
Read More